Save Money – Buy Refurbished Appliances
---
Do you have an appliance that's kaputz? Or becoming less than reliable? Moving to a new home?
Buying used appliances is more popular than ever, especially considering the increasing costs of buying new. But if you buy from a newspaper or online ad you really don't know what you're getting… or from whom. What's it's condition? Was it properly maintained? Is there something they're not telling you about… like why they're selling it?
We sell used appliances refurbished to like-new. Each is thoroughly inspected then repaired and reconditioned as needed. When you buy from Appliance Recycler you're getting true value — quality you can count on at prices that are a fraction of the cost for a brand-new retail purchase. And by buying used appliances you can step up to top-of-the-line appliances that you otherwise could not afford, while still saving money.
Refrigerators and Freezers often last 20 years (or more). So we offer 30-90-day to 1-year warranties.
Clothes washers and dryers offer years of trouble-free service.
Stoves, both gas and electric, likewise last for decades.
We focus on leading brands such as Kenmore, Estate, Roper, LG, Samsung, Maytag and Whirlpool. That's important, as when buying used appliances as you want to focus on quality and reputation. It's also worth a little more to go for Energy Star rated appliances and save money on utility bills as well. And if you don't mind some minor cosmetic issues we have some super bargains.
Note: It's easy (and a good idea) to check online reviews of specific makes and models, and to track down the features you're after.
For Your Convenience
We offer all the conveniences of a big-box store but with the personalized attention of a local small business. That means garage or in-home delivery plus basic installation as a courtesy. So there's no need to hire someone to hook them up. (There may be additional installation fees for things like new hoses, but we'll notify you of that in advance). We'll schedule your delivery with a 2-hour window, and can haul away your old fridge, freezer, washer, dryer, or stove.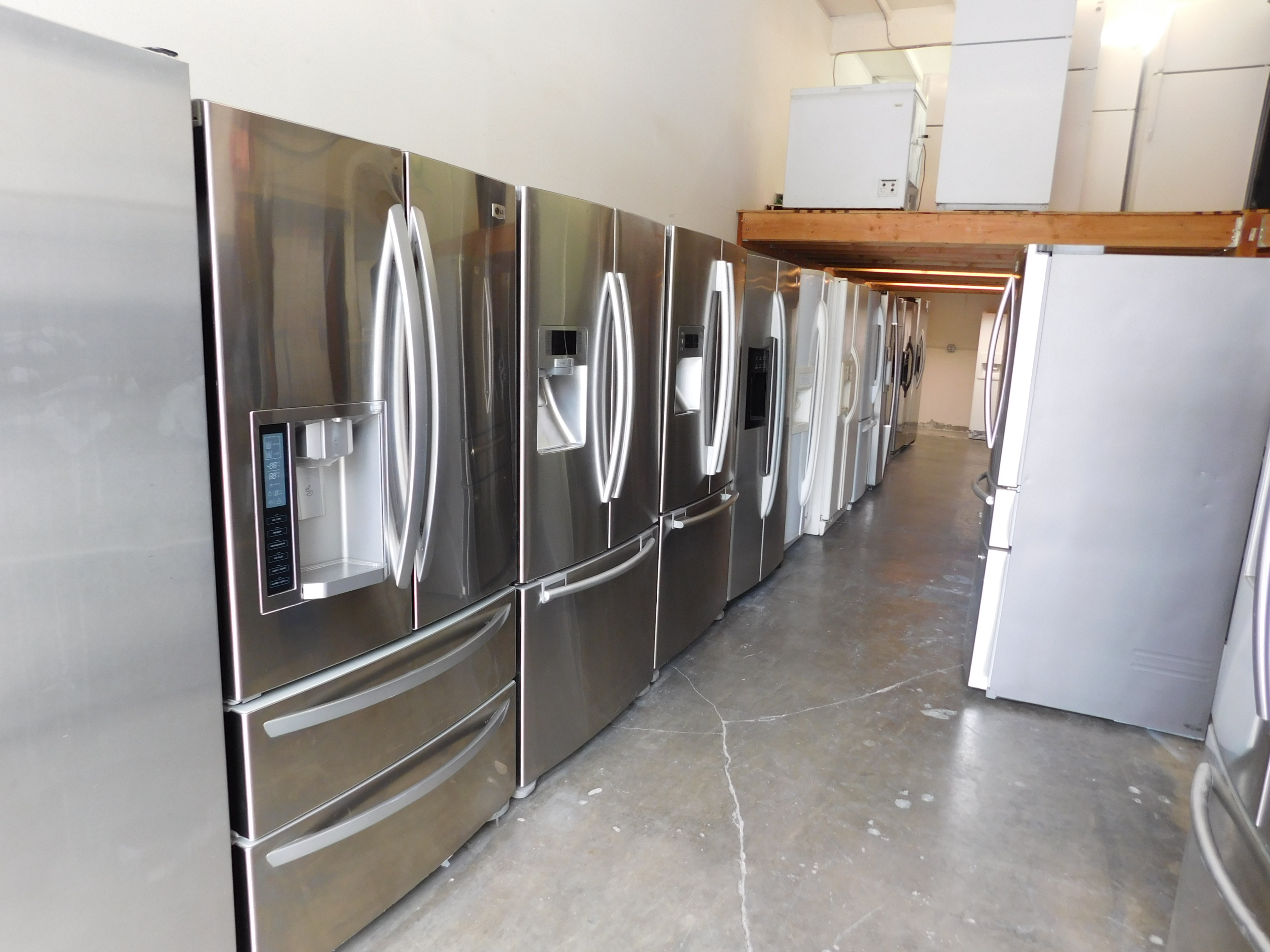 Buy Used Refrigerators
We have stainless steel and Bottom and top freezer refrigerators or freezers starting from 12-14 cubic ft. and up to 27 cubic. You can ad an extended warranty for an additional fee.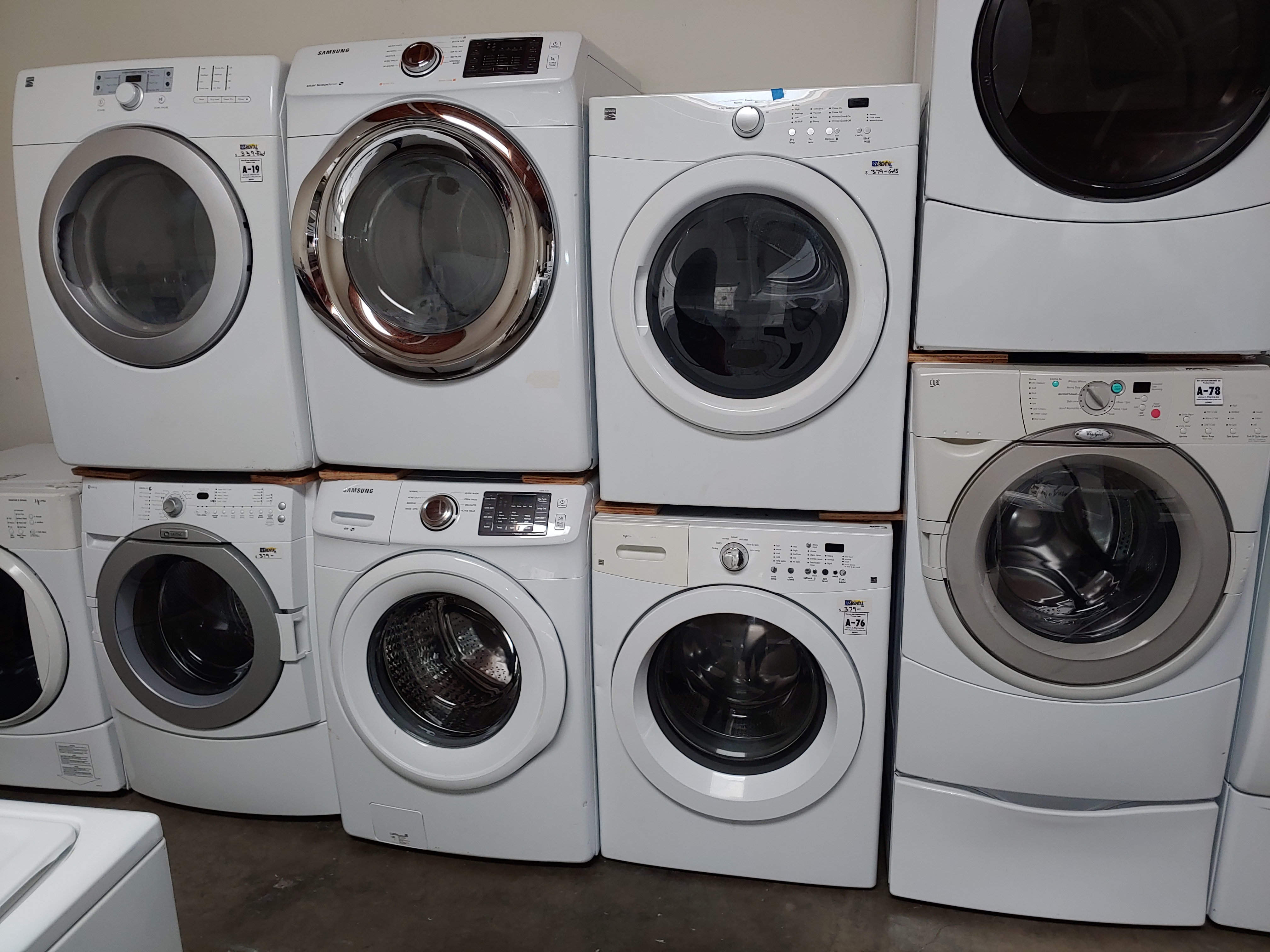 Buy Used Washer & Dryers
Buy a used washer or dryer to save money. Our refurbished washer and dryers come with a 90 day warranty.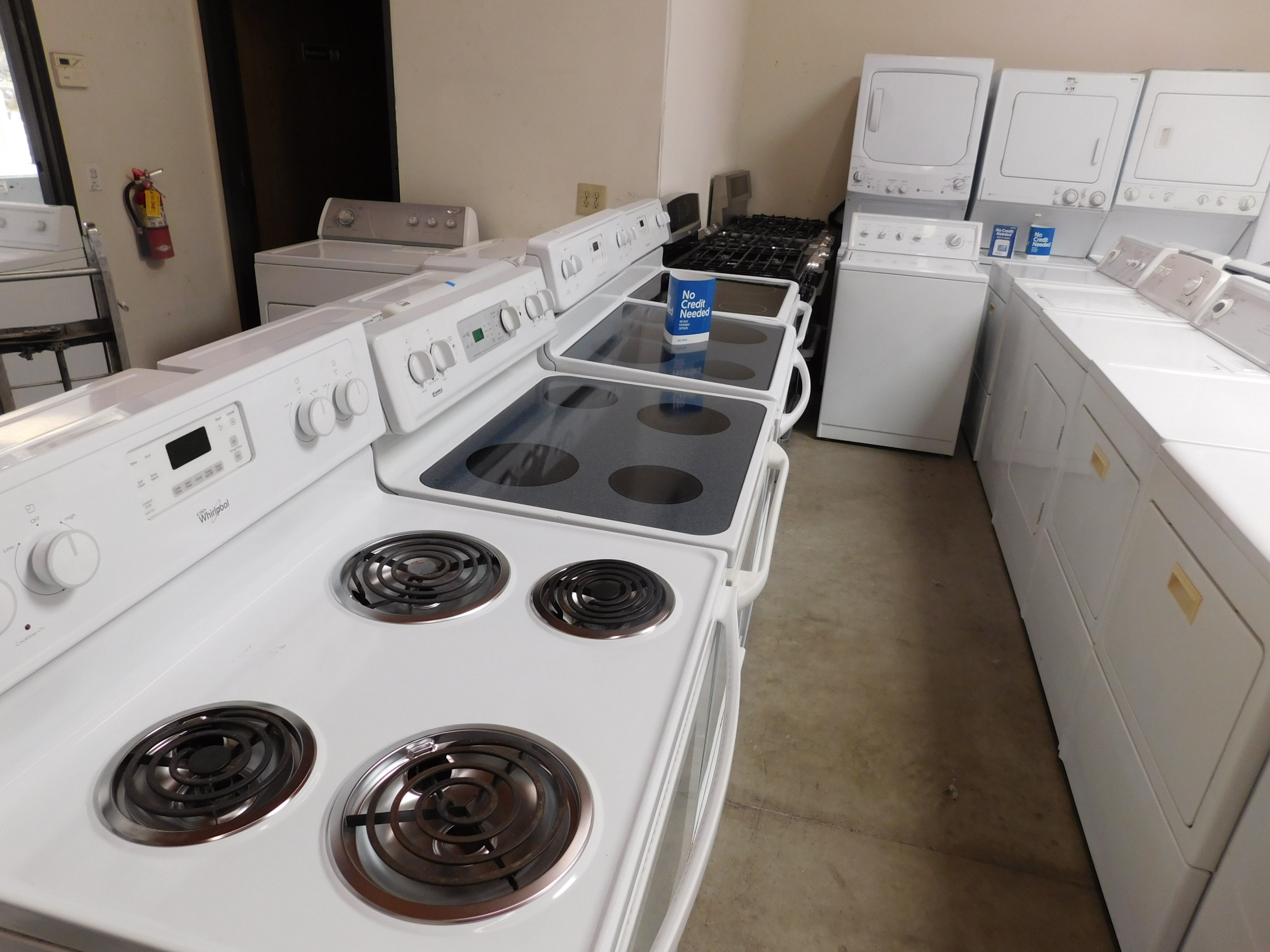 Buy Used Stoves
We sell new and almost new stoves at a very discounted price. We have gas & electric stoves in all colors and sizes. We have apartment manager discounts for 5 or more appliances purchased.
We deliver your appliance to you and can remove your old appliance at the same time.
The Appliance Recycler
Serving all of San Diego County since 1990 (that's almost 30 years) we have 6 employees and have been a member of the Better Business Bureau (BBB) since 2002 — nearly 20 years.  We offer discounts to military personnel as well.  All of our refurbished used appliances come with a 1-month (30-day) repair or replace warranty.
Most of all we love to serve you with all your new and used appliance needs!
We also service your appliance for a $39.95 diagnostic fee so call or go online today to establish great appliance service with Appliance Recycler.com