Appliance Recycler – New & Used
Appliances
---
Do you need a used appliance? We sell new and used appliances in the San Diego County area.
We have been in the appliance recycling business for over 29 years. If you are looking to buy a used appliance for budget reasons or you are just looking for a low cost appliance for your vacation home, we have many options for you. Buy a used appliance or get financing for brand new appliances.
We are located in Vista California at 116 Azalea Drive, Suite B. We have been in business since 1990. We are a corporation called Pearl's Appliances doing business as Appliance Recycler.com We have Military Discounts and love serving them and thanking them for their service to our country.
USE COUPON CODE: MILITARY USE COUPON CODE USA30 FOR "FREE DELIVERY"!
Order online today to celebrate America and get a great discount on any item at any price. Thanks for visiting our new website!
We deliver your appliance to you and can remove your old appliance at the same time.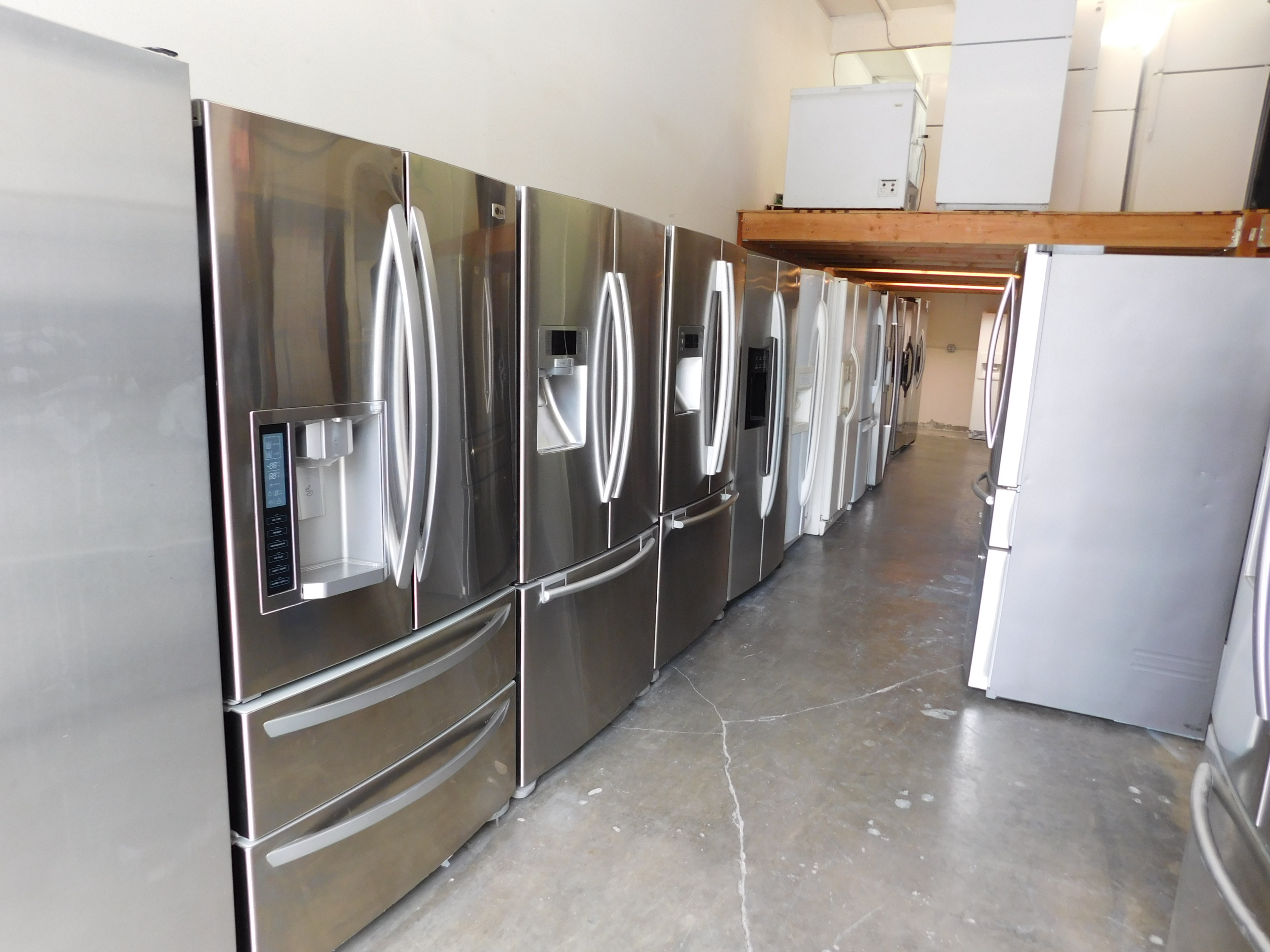 New & Used Refrigerators
We sell new and like new and used refrigerators and freezers at discounted pricing with 1 to 6 month warranty options. We have stainless steel and Bottom and top freezer refrigerators or freezers starting from 12-14 cubic ft. and up to 27 cubic. You can ad an extended warranty for an additional fee.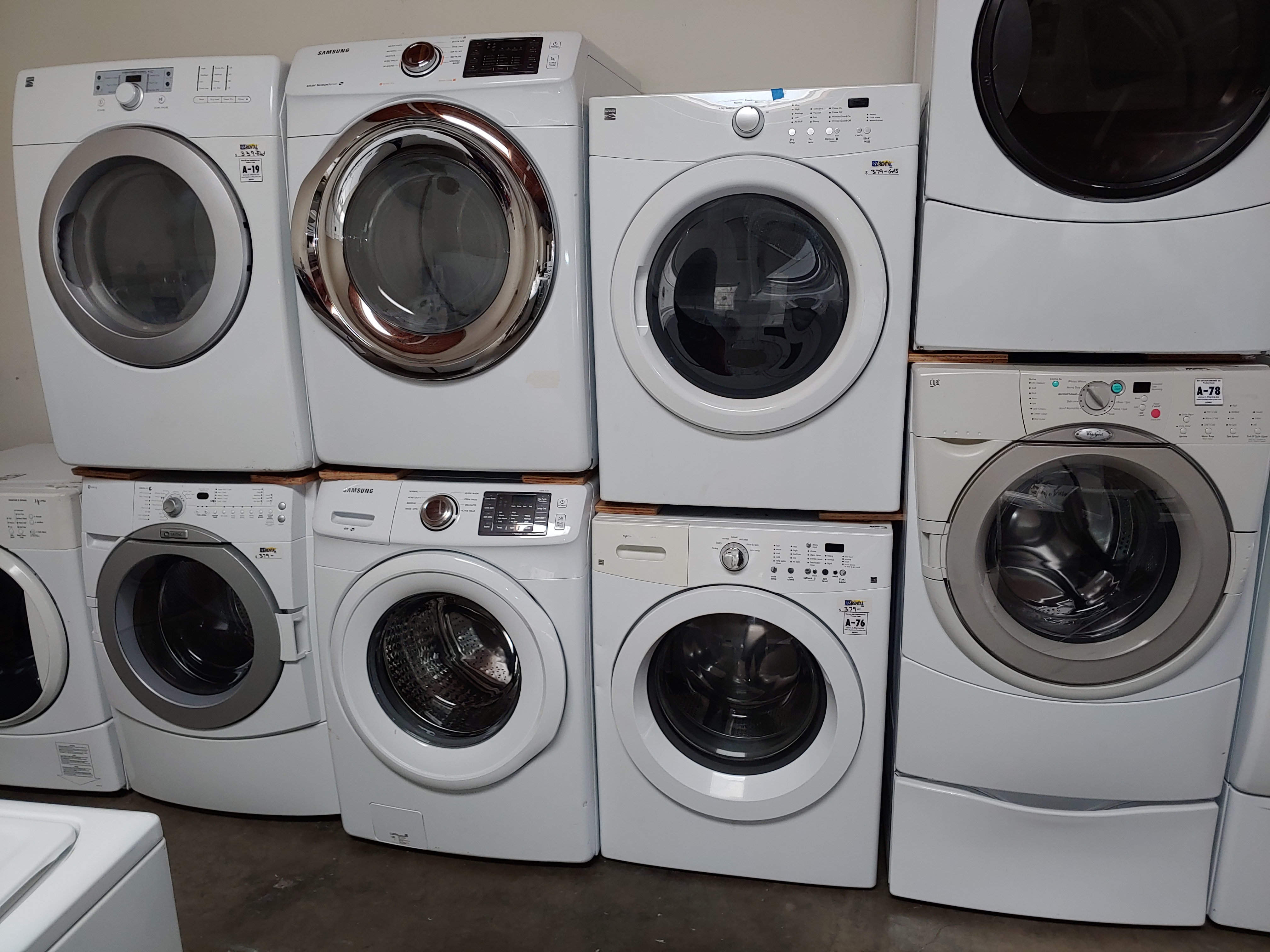 New & Used Washer & Dryers
Buy a used washer or dryer to save money. Our refurbished washer and dryers come with 1 to 6 month warranty options .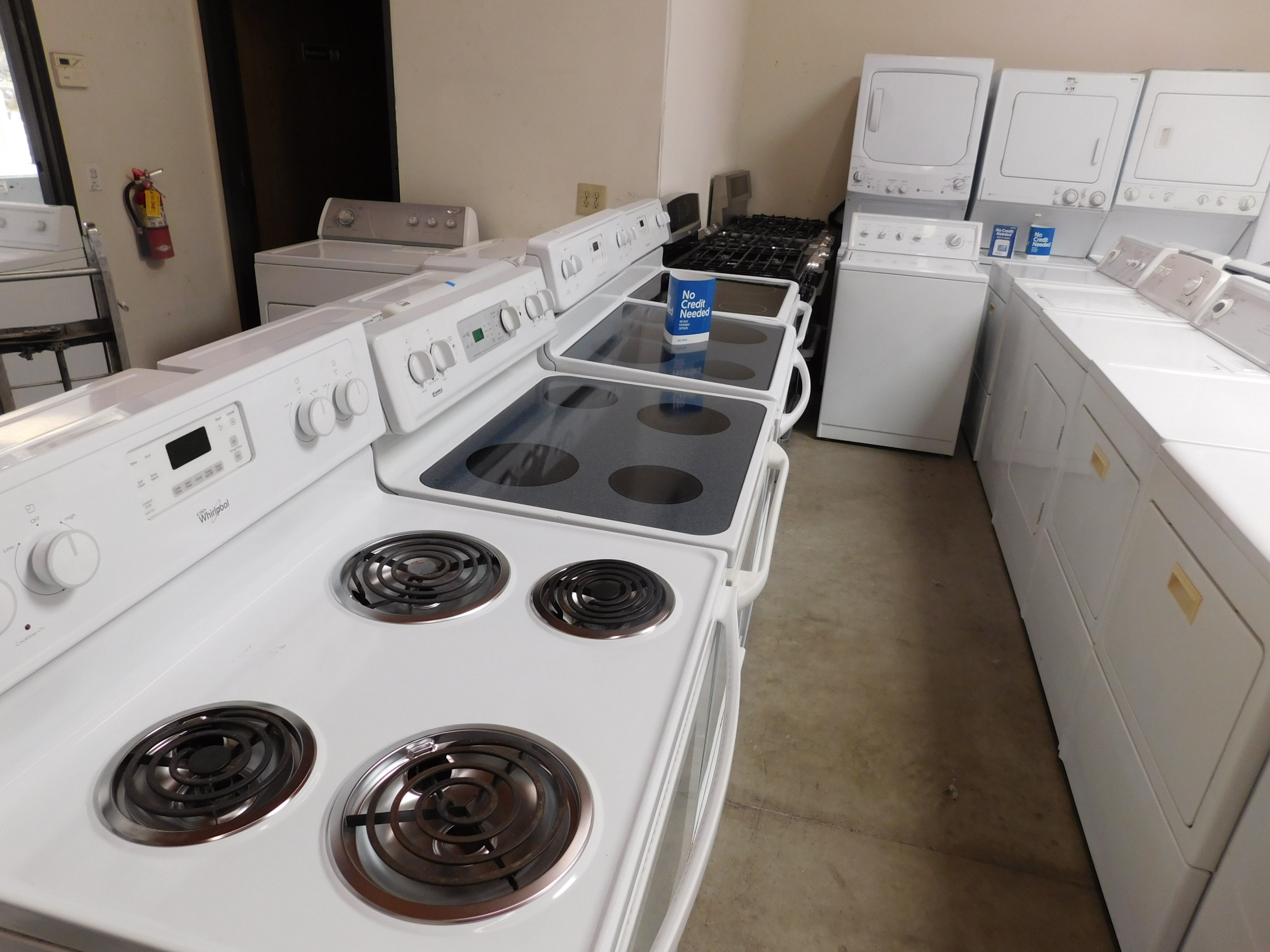 New & Used Stoves
We sell new and almost new stoves at a very discounted price. We have gas & electric stoves in all colors and sizes. We have apartment manager discounts for 5 or more appliances purchased. All new items come with a 1 year manufacturer warranty and used items have 1 to 6 month warranty options.
Want to recycle your old appliance?
Text us a photo of your appliance and get money for your Kenmore/Whirlpool Laundry